Posted by Blu the Naughty Guru | Filed under Features, Photos, Spirituality, Videos
The Vatican may have to take some notes from this preacher… La Tascha Emmanuel, a female preacher who is literally giving her sermon from the (stripper) pole with her big boobs popping out of her dress top…
Posted by Patti the Precocious Guru | Filed under News, Photos, Spirituality
Following the shocking announcement that Pope Benedict XVI will resign later this month, there's a lot of talk on who the next Pontiff will be.  Some are saying it will be a non-European, maybe even a black man! Check out the details here…
Posted by Patti the Precocious Guru | Filed under News, Photos, Spirituality
Pope Benedict XVI shocked the world today by announcing he is to stand down as leader of the Catholic church…
Posted by Patti the Precocious Guru | Filed under Features, Sex, Spirituality
Monica came across this interesting post from Limitemagazine.com, shared it with me, and in turn I am sharing it with all of you.  It describes the signs of the zodiac, who you are compatible with for a relationship, fling, or who you should stay away from.  I'm totally into this kind of thing, and I found this to be pretty cool.  I'm a Libra, and the part about Libra women described me to a tee!   Check it out here, and let us know what you think!
Find me on Twitter @nyboriqua117
Posted by Jasmine the Smiley Guru | Filed under Health, Spirituality, Would You?
Yoga is a physical, mental, and spiritual discipline for everyone, right? Not in Brooklyn's Park Slope! A studio has adopted the concept for NAKED yoga. So leave your stress and clothes at the door. And ladies we are not welcomed, MEN ONLY! Check out the interesting story below…
Find me on Twitter Jasmine Kay
Posted by Anisha the Lovable Guru | Filed under Photos, Politics, Spirituality
Mormons have been preforming posthumous baptisms on many well known people, who because they are dead, can not consent to this.  Do they not have respect for the dead?  I've heard of the Mormon faith but never knew much about it. However, it doesn't seem as though it's very accepting with it's belief of polygamy in particular. Will this have people second guess the people they look up to?
Posted by Jasmine the Smiley Guru | Filed under Marriage, Relationship Tips, Sex, Spirituality, Videos
Church and sex?! Southern Baptist minster and his wife, Ed and Lisa Young, staged a bed on the roof of their church to get church goers to bring the fire back in the bedroom, by having sex for seven days straight. Click below to read more and watch the video.
Posted by Patti the Precocious Guru | Filed under Caught On Camera, Photos, Rumors, Spirituality
If you are like me and are superstitious, you already know that Friday the 13th is an unlucky day…but do you know why?  I didn't, until I looked further into it.  Another fact I came across was that 2012 is supposed to be a very unlucky year; and no, not because of the 12/21/12 theories.  Check out some of the interesting information I came across here…
Find me on Twitter @nyboriqua117
Posted by Patti the Precocious Guru | Filed under Spirituality
Pope Benedict XVI gave a warning to the world saying humanity will be wiped out because of gay marriage.  This is ridiculous!  What about all the women giving birth to not one, but several children out of wedlock?  I am sure humanity will never be wiped out from the lack of procreation.  Check out the details of exactly what Pope Benedict XVI said about gay marriage and its 'threat'.
Find me on Twitter @nyboriqua117
Posted by Patti the Precocious Guru | Filed under Pets, Spirituality
I came across an interesting article about pets having physic abilities and being able to detect natural disasters.  I love animals and currently have a dog and a cat but never actually thought them to have telepathic powers.  Call me strange but I do believe that they are able to sense spirits and they definitely can read my feelings.  Dr. Rupert Sheldrake looked much further into it, see what he found out here…
Find me on Twitter @nyboriqua117
Posted by Patti the Precocious Guru | Filed under Photos, Spirituality, Sports
Tim Tebow's name is all over the place since the shocking 6 game winning streak that hit the Broncos. But his pastor Wayne Hanson is giving all the credit to God for the wins…
Follow us @MomsDirtySecret
Posted by MonicaTheMasterGuru | Filed under Spirituality, Videos

I suggest you watch this with sound and in full screen! Prepare to be inspired.
Posted by Patti the Precocious Guru | Filed under Daily Tip, Dirty Little Secret, Spirituality
There's no shortage of excuses to keep you from enjoying your life to the fullest.  Every single one of us, deserves to LIVE our lives, instead of just existing in them.  Here are a few secrets to do just that…Trust me, they work!
Posted by Patti the Precocious Guru | Filed under Marriage, Spirituality
Several days ago, a historic vote in New York, legalized the practice of same-sex marriage.  While it shows an enlightening progress in our culture, it also gives voice to the opposition, not only directed towards same-sex unions but towards same-sex orientation itself.  Being a (straight) married woman, I feel it is none of my business who other people get married to.  I married who I wanted, why would it be wrong or illegal for anyone else to do the same?  Click below to see what the ultimate book of rules actually has to say on this matter.
Posted by Shirley C. | Filed under Celebrities, Entertainment, Funny, Movies, Spirituality
My mother use to warn me about the over zealous religious man. The type that replaces 'okay' with 'Amen,' and shouts a passionate 'praise God' at the drop of a dime. That's a man who lies every time his mouth moves. But in the original play, Lord All Men Can't Be Dogs, airing this Sunday, on BET, lead Christian Keyes shows the sexy, honest aftermath of a man who finds God.
Posted by MonicaTheMasterGuru | Filed under Features, Photos, Spirituality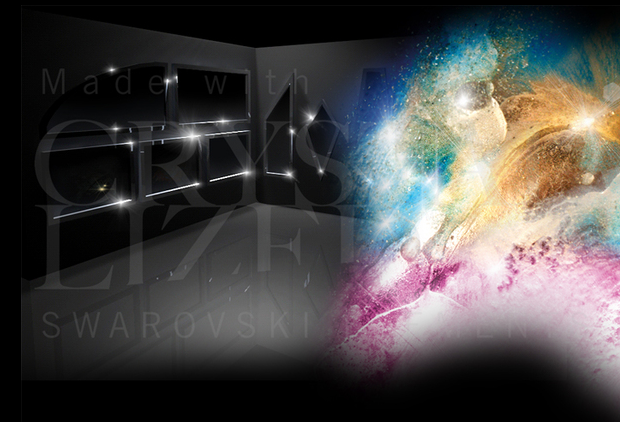 Writing a blog about inspiration is, well, inspiring. That is exactly why I do it. I feel incomplete with out being inspired – for my art, for my dreams, for my goals, for my passion, for the relationships I have, for life etc. Sometimes, it takes a while to come up with something that is really jaw dropping and doesn't just fascinate me, but INSPIRES ME! More below!